Studio 1854 works with photographers to create narrative-led projects that explore the world we live in.
By focusing on themes that are culturally and socially relevant, our commissions offer paid opportunities for photographers to collaborate with clients on projects that matter.
Our bespoke commissioning platform – 1854 Commissions – matches contemporary photographic talent with clients to achieve the best possible results. We share client briefs with our global community and select the optimum candidate based on a range of factors including style, creative approach and past work.
We offer two types of commissions. For a managed commission we publish your creative brief on 1854 Commissions and select a photographer most suited to it. We contract them on your behalf and oversee the assignment to ensure that they fulfil your objectives.
For a creative commission, we work with you to develop a creative brief in line with your objectives. We publish this on 1854 Commissions and select a shortlist of photographers who each submit a creative concept. We select the strongest candidate and work with them to develop their approach and ensure that they fulfil your objectives.
Star Wars Families with Lucasfilm
We commissioned 10 photographers in 10 countries to pay homage to the iconic Skywalker saga, and the families who have enjoyed its magic for nearly half a century.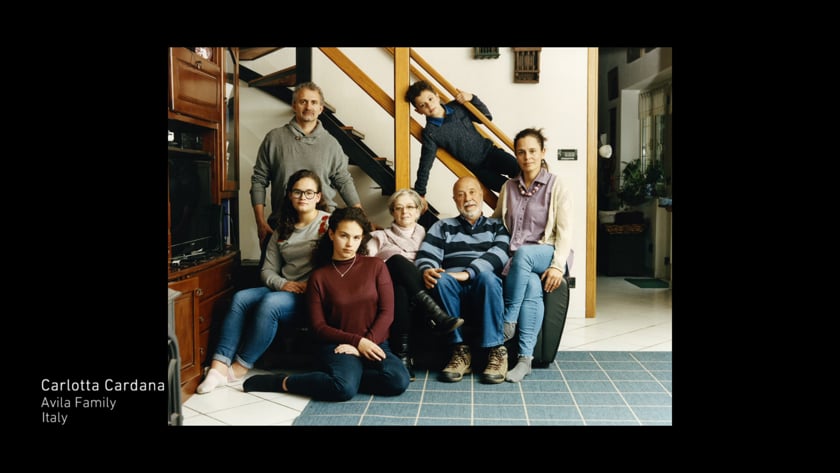 Breaking Barriers with Adidas
Photographer Alice Mann created a new body of work exploring women's football clubs in London in the lead-up to the 2018 Women's World Cup.
"To be given all this creative freedom and told, 'make what you want, here's loads of time and a good amount of money' – that doesn't happen very often."
Catherine Hyland, 1854 commissioned photographer
"Working on a brand commission with 1854 has really opened my eyes to the potential. Using the power of real photography to cut through the noise and create meaningful conversations between brands and their communities. The photographer wins. The band wins. The audience wins. It's a massive opportunity!"
Laura Pannack, 1854 commissioned photographer
Stories for Change with Panasonic LUMIX
In an ongoing collaboration that celebrates the power of photography in driving positive change, three photographers have been awarded a grant and Panasonic LUMIX S Series kit to create a new body of work around themes Inclusion and Belonging.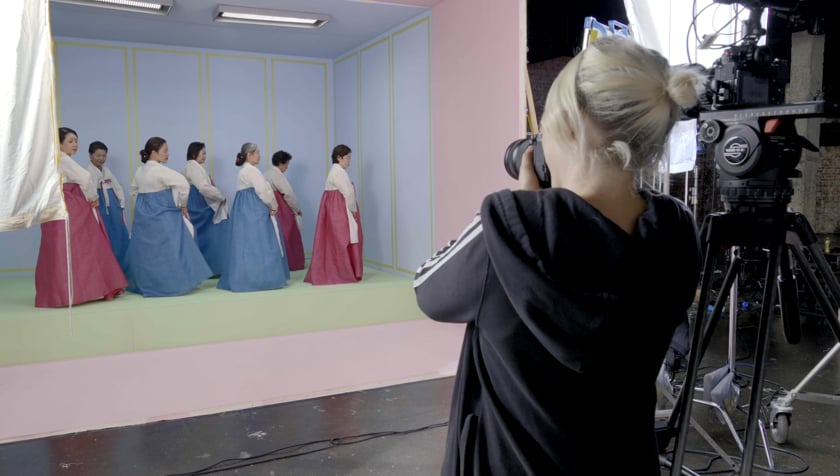 Meet California with Visit California
Four photographers and one filmmaker were flown to California and commissioned to create new personal projects shedding light on lesser-known sides of the state.
BJP Print Subscription
BJP Print Subscription
Get Inspired

Get Inspired

British Journal of Photography magazine

British Journal of Photography magazine

British Journal of Photography iOS & Android monthly digital editions

British Journal of Photography iOS & Android monthly digital editions

7 years+ digital back issues

7 years+ digital back issues

VIP access to all BJP & 1854 events

VIP access to all BJP & 1854 events

Get Seen

Get Seen

Female in Focus

Female in Focus

Portrait of Britain™

Portrait of Britain™

Decade of Change

Decade of Change

International Photography Award

International Photography Award

OpenWalls Arles

OpenWalls Arles

Portrait of Humanity™

Portrait of Humanity™

Get Paid

Get Paid

Priority access to all paid commissions

Priority access to all paid commissions

Exclusive members' commissions

Exclusive members' commissions
Digital Access Membership
Digital Access Membership
Get Inspired

Get Inspired

British Journal of Photography magazine

British Journal of Photography magazine

British Journal of Photography iOS & Android monthly digital editions

British Journal of Photography iOS & Android monthly digital editions

7 years+ digital back issues

7 years+ digital back issues

VIP access to all BJP & 1854 events

VIP access to all BJP & 1854 events

Get Seen

Get Seen

Female in Focus

Female in Focus

Portrait of Britain™

Portrait of Britain™

Decade of Change

Decade of Change

International Photography Award

International Photography Award

OpenWalls Arles

OpenWalls Arles

Portrait of Humanity™

Portrait of Humanity™

Get Paid

Get Paid

Priority access to all paid commissions

Priority access to all paid commissions

Exclusive members' commissions

Exclusive members' commissions
Full Access Membership
Full Access Membership
£39 / quarter £119 / year
Get Inspired

Get Inspired

British Journal of Photography magazine

British Journal of Photography magazine

British Journal of Photography iOS & Android monthly digital editions

British Journal of Photography iOS & Android monthly digital editions

7 years+ digital back issues

7 years+ digital back issues

VIP access to all BJP & 1854 events

VIP access to all BJP & 1854 events

Get Seen

Get Seen

Female in Focus

Female in Focus

Portrait of Britain™

Portrait of Britain™

Decade of Change

Decade of Change

International Photography Award

International Photography Award

OpenWalls Arles

OpenWalls Arles

Portrait of Humanity™

Portrait of Humanity™

Get Paid

Get Paid

Priority access to all paid commissions

Priority access to all paid commissions

Exclusive members' commissions

Exclusive members' commissions
(Unlicensed)